SLF

BLASTING SYSTEMS, PAINTING SYSTEMS AND CONVEYOR TECHNOLOGY – SLF SURFACE TECHNOLOGY
SLF are a manufacturer of individual solutions for blasting systems, painting systems and conveyor technology.
With their extensive product range all around the surface, they offer you innovative and flexible solutions – from the machining of small series components with automatic blasting systems to completely turnkey surface centres for the machining of, for example, passenger cars or commercial vehicles.
When stripping, cleaning, roughening and deburring your components, they concentrate on blasting rooms or automatic blasting systems. Among their outstanding achievements in their own development, the blasting robot ReCo-Blaster ®, with which the blasting of larger series parts is much more economical compared to the hand blasting process.
For automated painting processes, they design and build automatic and robotic painting systems according to your needs. Particularly impressive painting results can be achieved with the ReCo-Painter® painting portal developed by SLF. Other innovative system concepts from their company are the open area painting systems, the telescopic drying booths and the powder coating baking technology DARC ®.
PRACTICAL EXPERIENCE WITH BLASTING AND PAINTING WORK
At our location in Mühlau (near Chemnitz) we have also been operating a corrosion protection centre since 1990, where we also carry out corrosion protection and fire protection coatings for our customers in addition to contract blasting. As a specialist company for blasting and coating, SLF machines are known far beyond the regional borders.
OUR CUSTOMERS HAVE TRUSTED US FOR THREE DECADES
For 30 years, SLF machines have been supplying innovative and flexible pre-treatment systems, blasting systems and painting systems within Germany, abroad in Europe as well as to South America, China, India, Russia and other countries. Our international customers are among the leading companies in their industries. These include the sectors of rail vehicle construction, wind turbine construction, vehicle construction, mechanical and plant engineering, automotive, steel construction as well as contract jet and coating companies.
WE DEVELOP FOR YOU!
In particular, with regard to the flexibility and energy-saving potential of our systems, we place great value on continuous further development. That is why we equip every combined spraying and drying booth with a sectionally switchable ventilation system and realize energy savings of up to 70 per cent. Our washing booths with cycle-controlled process water treatment also prove that we do not miss a good opportunity to save energy and costs on the customer side.
---
---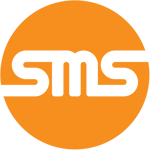 Want to learn more…?
Contact Specialist Machinery Sales today to discuss a superior machinery strategy for your business.