RHTC
PROUD MANUFACTURER AND HYDRAULIC PRESS SUPPLIER
RHTC produces and supplies hydraulic presses, mechanical presses, punching machines and profile bending machines of the best European quality. Quality is our top focus at RHTC; all of our machines are built in Europe, satisfy the most stringent regulatory criteria, and adhere to the most recent CE regulations. We can also provide customised machines and have a large international network to transport our products all over the world.
RHTC IS IN TUNE WITH YOUR BUSINESS
RHTC supports your business in every possible way. Does your customer require something special? Whether it is a case of adjusting dimensions, hydraulics or electrics, RHTC will customise a machine entirely to your customers' needs.
RHTC REALISES HONEST & AGREEABLE BUSINESS
When it comes to realising good business, trust is what it is all about. RHTC confirms all orders in writing and always honours its agreements. If you want a supplier that knows the world, you should cooperate with RHTC: we have an extensive international network from which you can also benefit.
---
---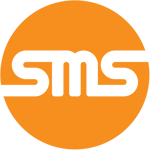 Want to learn more…?
Contact Specialist Machinery Sales today to discuss a superior machinery strategy for your business.