KALTENBACH
KALTENBACH GROUP – BE CONFIDENT IN THE KNOWLEDGE THAT WE HAVE 130 YEARS OF EXPERIENCE
As a German family-owned company with 130 years of experience in metalworking, KALTENBACH is able to face the challenges posed by a constantly changing global market, with complete confidence.
With more than 22 offices and 10 subsidiaries, KALTENBACH is now able to offer superior consultation and service to customers, in a wide variety of industries (metals production, metal construction, mechanical engineering, plant engineering and construction, steel trading, vehicle production).
Auditable, deliverable, measurable and evidence-based metrics will be provided so your strategic team can calculate the ROI, capacity increase and man-hours reduced from Kaltenbach Machinery.
KALTENBACH IS SYNONYMOUS WITH: PERFORMANCE AND DEPENDABILITY!
As a systems provider, KALTENBACH offers all of our services as a package, from planning and implementation to after-sales service! From small machine manufacturers to large stockholders and traders around the world, they all depend on our experience and core competence.
KALTENBACH MACHINERY OFFERS ALL: FROM A SINGLE SOURCE!
We guarantee dependable and efficient solutions to ensure stable productivity and flexibility at the highest level. Therefore we work together with carefully selected partners, whom you can rely upon as much as we.
---
---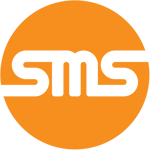 Want to learn more…?
Contact Specialist Machinery Sales today to discuss a superior machinery strategy for your business.