GIETART ECOBLASTER + TOP COATING SERIES
HIGHLY EFFICIENT SURFACE TREATMENT SYSTEMS

YOUR PERFECT COMPANION FOR EFFICIENT CLEANING OF PLATES, PROFILES AND TUBES
The ultimate fast mover of GIETART's successful shot blasting program. This cost-effective, compact system will bring you a fast pay-back time, even if you are not running 5 days 3 shift operations at this moment. With its durable construction and high-quality blasting process, you will be able to produce a wide variety of first-class steel products.
Max. workplace: from 1,500 to 3,000 x 600 mm
Number of turbines: 4, 6 or 8
Suitable for throughput up to 20,000 tons a year
What's in it for your workshop?
Highly efficient, cost-effective and competitive system
Optimal blasting and cleaning results
Reliable and durable, high-quality end products
Superior performance at the lowest cost of ownership
User friendly system, easy to maintain
Extendable with various transport systems
---
FINAL PAINTING SYSTEM FOR CUSTOMISED STEEL PROFILES AND STEEL CONSTRUCTIONS
Do you want to supply an attractive, finished product to your customer? We are able to deliver high-end, automatic spray painting solutions for the top coating of steel constructions. The parts are painted fully automatically with the highest precision, without wasting any paint. Your average processing time for touch dry applications will be approx. 45-60 minutes.
Max. workplace, 1,500 x 800 | 2,500 x 800 | 3,000 x 800 mm
Number of spray guns: 12 (optional 24)
Special spray gun arrangements for welded steel constructions
Available with a unique 3D scanning system for painting various forms interchangeably
What's in it for your workshop?
Thickness of the paint layer easy adjustable
Suitable for water and/or solvent-based paints
Various spray gun configurations
Minimised cleaning times
Completely integrated control systems
Possibility for various transport systems
---
How it works / Brochures
With a complete high-performance line and special machinery, we know how to improve your efficiency and productivity. Our product range includes complete solutions and specialised machinery for surface treatment systems, including logistics and control systems. A powerful and versatile system that enables a fast return on investment through high performance and productivity.
WHY BUY
Your business requires growth week on week, year on year. SMS are here to partner with you and your strategic team to understand the alternatives available to you. SMS will work with you to apply the necessary metrics that will highlight what improvements can be made as well as how to achieve them.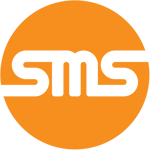 Want to learn more…?
Contact Specialist Machinery Sales today to discuss a superior machinery strategy for your business.