ZEMAN
Some of our clients include
ZEMAN EXPERTISE
Zeman's substantial industry knowledge comes from a resounding understanding of the expectations of fabrication automation. This is created from concept to production testing by Zeman.
Zeman workshops utilise and manufacture Zeman machines for you; our clients and for Zeman fabrication workshops.
Each machine installed is proven in Zeman fabrication workshops addressing capacity, capability, performance and software prior to market release. Pro-typing and associated R&D including software, with the incumbent costs, are NOT borne by any Zeman users.
ZEMAN VERSATILITY
Zeman incorporates first-hand fabrication experience into every element of all machines that are built. From the ordinary to the exotic requests from our clients, Zeman machines can comfortably and confidently deliver.
Zeman insight and in-house innovation allow the adoption of current thinking and advancement of future trended fabrication processes. Through this approach, Zeman machines introduce discreet and extensive automation applications to fabricators.
Zeman has accommodated the fluctuations in volume and variety that any market experiences in all of Zeman machines. Through this, all Zeman clients enjoy the flexibility and competitiveness that such versatility brings.
ZEMAN SUSTAINABILITY
Zeman is aware that technologies can often experience built-in redundancy thus diminishing the owner's utilisation and value. Zeman ensures that technological relevance and longevity are the platforms that are built upon.
Zeman work in partnership with all clients in manufacturing and construction to promote efficiency, effectiveness and profitability.
Zeman invites you to share your ambitions, strategy and expectations to assist a specification to deliver your success.
Auditable, deliverable, measurable and evidence-based metrics will be provided so your strategic team can calculate the ROI. You will see your capacity increase and man-hours reduced from a Zeman steel beam assembly machine.
SMS will evaluate your current position and ongoing strategy. We will then assess any gaps to successfully deliver to your business and your clients. Zeman machines are now available and cater to Southeast Asia - Malaysia, Indonesia, Singapore, Vietnam, Thailand, and the Philippines.
SUBSCRIBE TO ZEMAN
Subscribe to the Zeman newsletters to keep up with the latest automation for structural fabrication and welding plus invitations to open houses in Austria, Australia and New Zealand.
---
---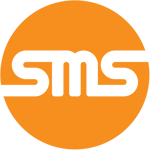 Want to learn more…?
Contact Specialist Machinery Sales today to discuss a superior machinery strategy for your business.