TECOI

MORE THAN 15 YEARS OF LARGE-SCALE LASER EXPERIENCE
TECOI designs, manufactures, installs, develops, and maintains metal processing stations that use laser, plasma, oxy-cutting, plate machining, and welding edge preparation technologies. Since its inception in 1995, TECOI has experienced consistent growth while remaining committed to research and development. The end result is a product that is a market leader in terms of innovation and quality, thanks to a perfect blend of highly talented individuals and the integration of the most innovative components available, ensuring that our clients obtain the best quality/service standards possible.
TECOI is based in Spain and occupies 28,000 m2 of space for design, production, assembly, development, testing, and showroom. We also have delegations in Europe, the United States, Australia, Brazil, Mexico, and Panama, which serve the five continents and ensure our presence in over 25 countries. Our installations are considered to be among the most advanced wind power tower production centres in the world, utilising our exclusive CBM technology. We currently export 85 per cent of our production. We've also erected the world's largest laser cutting station and deployed 4.0 technology in some of the industry's major shipyards.
WE STAND FOR EXCELLENCE, TRUST, PROACTIVITY AND ACCESSIBILITY
These principles demonstrate to the world what you can expect from TECOI Group and what we stand for. In a short period of time, we have made considerable success and have solidified the TECOI brand in the industry.

Common sense and, especially, passion drive our company brand, proactive mindset, and business approach. On all five continents, we have over 300 highly experienced professionals ready to give our customers the quality and service they demand.
---
---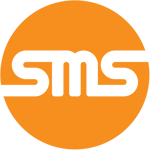 Want to learn more…?
Contact Specialist Machinery Sales today to discuss a superior machinery strategy for your business.