PROFILE CUTTING SYSTEMS (PCS)
PCS EXPERTISE
Profile Cutting Systems broad industry understanding comes from an extensive involvement with the fabrication and steel processing industry in the United States and Australian markets. Profile Cutting Systems machines have historically and will continue to benchmark plasma-cutting machines. PCS continuously lead industry thinking and best practices as demonstrated through internal R&D resulting in patents against which all others follow in vain. Profile Cutting Systems bring more than superiority in technology performance, PCS enhance the user's experience with equivalent levels in service and collaborative development. PCS users persistently report gains in availability and output.
PCS VERSATILITY
Profile Cutting Systems incorporate users fabrication experience into every element of all machines that are built. A complete machinery range of thermal cutting plasma and oxy cutting machines include a wet or dry table that is compatible with extra machining capacity and bevel cutting. From the repetitious to the complex requests from fabricators and steel processing business, PCS machines confidently deliver. Profile Cutting Systems insight and in-house innovation allow adoption of current thinking and the advancement of future trended fabrication processes, such as plasma cutting machines that include extra machining and drilling capacity. Through this approach PCS machines introduce discreet and extensive automation applications to fabricators to lower the cost per part by clamping once and machining complete principle to avoid second operations and machines. Applications for combination plasma cutting, with extra machining and drilling capacity, are specified from the main contractor or mining company to avoid heat-affected zones that include wearing plate projects for high resistant applications such as chutes, bins and reclaimers for the resource recovery industry. Other key industries, for combination plasma cutting machines with extra machining and drilling capacity, include oil and gas, transport, as well as structural steel add-on parts for the steel construction industry. Profile Cutting Systems machinery facilitates the demands for scalability that any market experiences. Through this PCS clients enjoy the flexibility and competitiveness that such versatility brings when the machine tool builder can keep your existing machine up to date with current technology. This approach from PCS avoids your business using redundant plasma cutting machinery and falling behind the competition.
PCS SUSTAINABILITY
Profile Cutting Systems machinery are the definition of adaptability. PCS plasma cutting machines design factors in an expectation for backwards compatibility of the chassis with all future innovations and applications. Profile Cutting Systems work in partnership with all clients in fabrication and steel processing to promote efficiency, safety and effectiveness as well as profitability. Profile Cutting Systems invite you to share your ambitions, strategy and expectations to assist with the specification to deliver your success. Once your business understands what your competitive advantage looks like, PCS will have a value-loaded plasma cutting machine specification to meet your performance outcomes. Auditable, deliverable, measurable and evidence-based metrics will be provided so that your strategic team can calculate the ROI, increase capacity and see man-hours reduced from Profile Cutting Systems plasma cutting machines with extra machining capacity.
---
---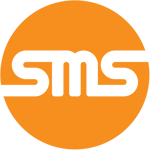 Want to learn more…?
Contact Specialist Machinery Sales today to discuss a superior machinery strategy for your business.