LSK
LSK EXPERTISE
The final touch is folding flashings with panache.
We all have expectations of quality and assurance, our clients and yours have demands as well as expectations. These are often overlooked or poorly achieved except when LSK are contributing.
LSK Machinery of Finland has manufactured and supplied worldwide, for 35 years, more than 2500 roofing machines for various applications. LSK has specialised in manufacturing and supplying the full range of steel roofing and cladding machinery.
LSK VERSATILITY
The evolution of technology moves at different paces depending upon your understanding of what is expected and how this can be achieved to the best effect. The appreciation of constraints of space, time and cost, as well as end-user requirements, has consistently positioned LSK to lead these innovations. The breadth of capabilities for an effective workshop can be extensive, as are the resources.
LSK Machinery for steel roofing and cladding will assist you in re-tasking the man-hours from your flashing department. Sheet metal de-coiling, slitting and cutting lines. Long length folding and bending machines. De-coiling racks can also be deployed to improve efficiencies and provide flexibility from your flashing department.
LSK SUSTAINABILITY
Every user in the steel processing, sheet metal and roofing industry knows that precision wins, approximation does not. Understanding the outcome and final product that your client expects determines the specification of your entire process. This includes machinery, tooling and labour.
Continuity and efficiency through any process require a coupling of capability and outcome. LSK Machinery establishes the true performance and precision that your clients demand.
---
---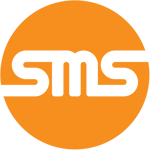 Want to learn more…?
Contact Specialist Machinery Sales today to discuss a superior machinery strategy for your business.