KUHLMEYER
KUHLMEYER EXPERTISE
Kuhlmeyer Machinery, from Germany, manufactures machine tools to grind, polish and edge round sheet metal fabricated components. The final grinding, polishing and edge rounding welds is a manual operation that is time-consuming and expensive. Kuhlmeyer has automated this process that reduces five-angle grinding and polishing stations from a sheet metal production process.
SMS encourages precision sheet metal workshops to send parts to Kuhlmeyer to be processed and tested in their demonstration showroom. Kuhlmeyer application engineers will then send the parts back to your business so you can agree whether the QA/QC would be acceptable. A time study and video will be provided so you can calculate the man-hours that can be re-tasked, ROI and capacity increase.
KUHLMEYER VERSATILITY
Most precision sheet metal workshops have invested in automation successfully to lower their cost per part and improve on the workshop flexibility to meet client's demands and schedules. The same clients are now looking to be more efficient at what is manufactured whilst improving delivery schedules, QA/QC and safety. When welds need to be blended or ground Kuhlmeyer has the machine tools to close the gap in manual labour when automating this expensive process.
KUHLMEYER SUSTAINABILITY
Your business can add incrementally to the original design of the machine when required so the business can be adaptable and profitable. What will your tendering look like when you have re-tasked hundreds of hours in grinding and polishing welded parts? Kuhlmeyer Machinery has the complete product range covered to ensure the specification will always meet the performance outcomes required to provide the business with a competitive edge and meet client demands.
---
---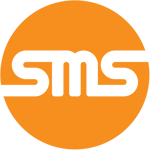 Want to learn more…?
Contact Specialist Machinery Sales today to discuss a superior machinery strategy for your business.