HGG GROUP
HGG EXPERTISE
HGG from the Netherlands, share knowledge and expertise with strategic partners including Tekla, Strumis and Kielberg, to provide greater freedom to the HGG customer. Ultimately, HGG's mission is to continue its quest to provide the world of steel with the freedom to create.
HGG's strength lies in the unique synergy between their two business entities. One part of the company focuses on developing and producing customized 3D profiling machines, while the other performs 3D profiling services for third parties with our in-house built machines. The contract cutting services are processing 1500-2000 tonnes of steel per month for the most complex structures in Europe. The transfer of cutting expertise is being transferred between the machine tool manufacturing and software departments and the contract cutting division. This ensures that HGG Profile Cutting Machines is an expert in their niche that their natural competition cannot compete!
HGG VERSATILITY
HGG through their steel profile contract cutting division understands the importance of the freedom to produce accurate bolted or welded connections for all steel profiles so the workshop can win more and do more.
HGG being a standalone machine tool builder has deep experience with integrating the HGG Pipe Profile Cutting Machines into workshops with other steel processing machines such as beamlines and bandsaws.
Say yes to your clients with the understanding that if the project cannot be processed on an HGG machine the project can't be processed on any machine. HGG 30 in-house software engineers will support your project and share expertise on how to value engineer your next project to suit the advantages of the HGG machines. This versatility will allow your workshop to decide if you want to make more steel or make more money, with the versatility of an HGG Profile Cutting Machines your business will be positioned to do both.
HGG SUSTAINABILITY
HGG offers all users the depth of decades of contributions made to the oil, gas and pipe profile cutting industry for welded connections. This knowledge has now been transferred to the larger structural steel market for bolted connections to the RPC coping robot.
HGG offer all users the depth and breadth of the decades of contributions made to the fabrication and steel processing industry.
The contributions to every project from HGG users, by definition, adds value. Why? Because HGG offers flexibility with increased functionality.
HGG insight and in-house innovation allow adoption of current thinking and advancement of future trended fabrication processes. Through this approach, HGG Profile Cutting Machines introduces discreet and extensive automation applications to fabricators and steel service centres.
HGG durability and incremental capability afford every user the opportunity to go to market with broad appeal and competitiveness since 1985.
HGG invites you to share your ambitions, strategy, and expectations to assist a specification to deliver your success.
Auditable, deliverable, measurable and evidence-based metrics will be provided so your strategic team can calculate the ROI, capacity increase and man-hours reduced from HGG 3D Pipe Profile Cutting Machines.
---
---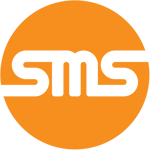 Want to learn more…?
Contact Specialist Machinery Sales today to discuss a superior machinery strategy for your business.