GEKA GROUP
GEKA EXPERIENCE
Since 1919, the GEKA Group has been producing ironworkers. Angles, flat bar, and steel profiles are processed by GEKA ironworkers for use in the building of prefab metal structures, towers for high voltage power lines and power stations, telecommunications towers, and other various industrial metalworking applications.
Each new machine concept is thoroughly researched by our technical office before being manufactured in its entirety at our facilities in line with the highest quality requirements.
GEKA offers the most comprehensive selection of attachments and optional equipment on the market, ensuring flexible machines that match the demands of our clients.
GEKA QUALITY ASSURANCE
In an era of increasing worldwide rivalry, automation and innovation in manufacturing processes are critical to maintaining a company's competitive advantage. Our seasoned team of specialists spends their time only studying and improving our products.
Every GEKA machine is handcrafted in our factory, allowing us complete control over the manufacturing process. We produce our wide line of tools and accessories at our own factory, as do our machines, ensuring a standard of quality much better to "kNockoffs" available elsewhere on the market. GEKA is your go-to source for experience and quality.
GEKA VERSATILITY
Due to its constant innovations and hard effort, GEKA has established its reputation as a pioneering and trustworthy brand in the metalworking field, from the very first manual shearing machines to today's cutting-edge automated equipment.
Our customer service and online assistance are available 24 hours a day, seven days a week. Our Customer Care Center is built with a skilled team of professionals, dedicated to providing after-sales assistance to address any problems or requests.
---
---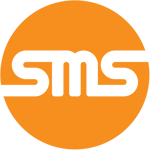 Want to learn more…?
Contact Specialist Machinery Sales today to discuss a superior machinery strategy for your business.