CMS Metal TECHNOLOGY
WIDEST RANGE OF WATERJET CUTTING SYSTEMS FOR METAL PROCESSING - CMS METAL TECHNOLOGY
CMS Metal Technology machinery is a symbol of quality in the metal machining business; a brand dedicated to the production of metalworking machines and technical articles. Over 50 years of experience, CMS is the ideal partner due to its ability to offer a wide selection of solutions to suit the demands of any sector, including the most demanding while ensuring excellent performance and maximum production flexibility.
Since the '90s, thanks to the acquisition of Tecnocut and constant internal developments, CMS Metal Technology has been able to gain high international prestige. More than 1,500 installations worldwide. CMS Metal Technology is a trusted partner to major companies in a variety of sectors, including automotive, aerospace, machining, furniture, and industrial architecture.
UNIQUE WATERJET CUTTING MACHINES
Unparalleled, New, Innovative, Quality, Effective solutions (UNIQUE) - CMS Tecnocut's extensive knowledge of water jet cutting technology makes it the ideal option for a wide range of applications. These machines are the ideal mix of high-pressure water jet cutting power, dependability, modular constructions with large worktables, and positioning precision and repeatability in this category.
GLOBAL PRESENCE FOR BEST-iN-CLASS SERVICE
With a global distribution footprint, we can stay close to our clients, ensuring highly skilled specialists who can constantly deliver a quick, professional response. Our global support evolves the same way as our products to stay ahead of the competition. As a result, our customer service and products have become the industry's standard for excellence.
---
---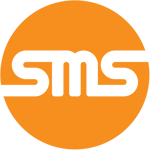 Want to learn more…?
Contact Specialist Machinery Sales today to discuss a superior machinery strategy for your business.