Balliu Machine Tool Company

Balliu (MTC)
Balliu MACHINERY Range
Click on each of the following options to find out more –
Laser Cutting
Sheet material, tubes & 3D shape in all kinds of material (metal, plastic, wood, etc.). Very precise and fast.
BALLIU MTC incorporates user's fabrication experience into every element of all machines that are built. From the repetitious to the complex requests from fabricators and steel processing business, Balliu MTC machines confidently delivers. The Balliu Machinery are employed in all segments of laser cutting and welding that represent the first and the most important stage in a modern production process.
Balliu MTC insight and in-house innovation, high quality of workmanship and many years of staff experience are an assurance of integrated solutions for complex cutting and welding tasks worldwide. This dedication to excellence allows the adoption of current thinking and the advancement of future trended fabrication processes. Through this approach, Balliu MTC introduces discreet and extensive automation applications to fabricators.
Balliu MTC laser cutting and welding machines facilitate the demands for scalability that any market experiences. Through this, all Balliu MTC clients enjoy the flexibility and competitiveness that such versatility brings.
BALLIU MACHINERY EXPERTISE
Today, Balliu MTC is a sound, export-oriented (more than 90%) company with extensive sales- and service organisation. Balliu MTC sole business is developing and manufacturing LASER-equipped machines for all kinds of applications and materials, whether it is a titanium wireframe for sunglasses or the turbine of a jet engine. Balliu Machinery's broadened its specialities from laser cutting to laser welding and cladding. Our ability to integrate and adapt our machines to our client's needs is the basis of our success.
BALLIU MACHINERY SUSTAINABILITY
BALLIU MTC machines are the definition of adaptability. Their laser cutting and welding machines productivity are boosted considerably by automated workpiece handling with logistics integrated into the machine concept. Balliu MTC works in partnership with all clients in fabrication and steel processing to promote efficiency, safety and effectiveness as well as profitability.
Balliu Machinery invites you to share your ambitions, strategy and expectations to assist a specification to deliver your success. Auditable, deliverable, measurable and evidence-based metrics will be provided so your strategic team can calculate the ROI, capacity increase, schedule improvement and see man-hours redeployed from a BALLIU MTC laser cutting and welding machine.
---
---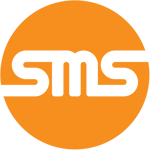 Want to learn more…?
Contact Specialist Machinery Sales today to discuss a superior machinery strategy for your business.